Seminars, business events, off-site-meetings, training courses… Bring your staff together for an exceptional stay at our charming property, nestling in a beautiful green setting. An ideal setting for working, sharing and being creative, in complete relaxation! What's more, our central location in France is ideal for bringing your teams together.
50 people maximum for meetings

Accommodation for up to 30 people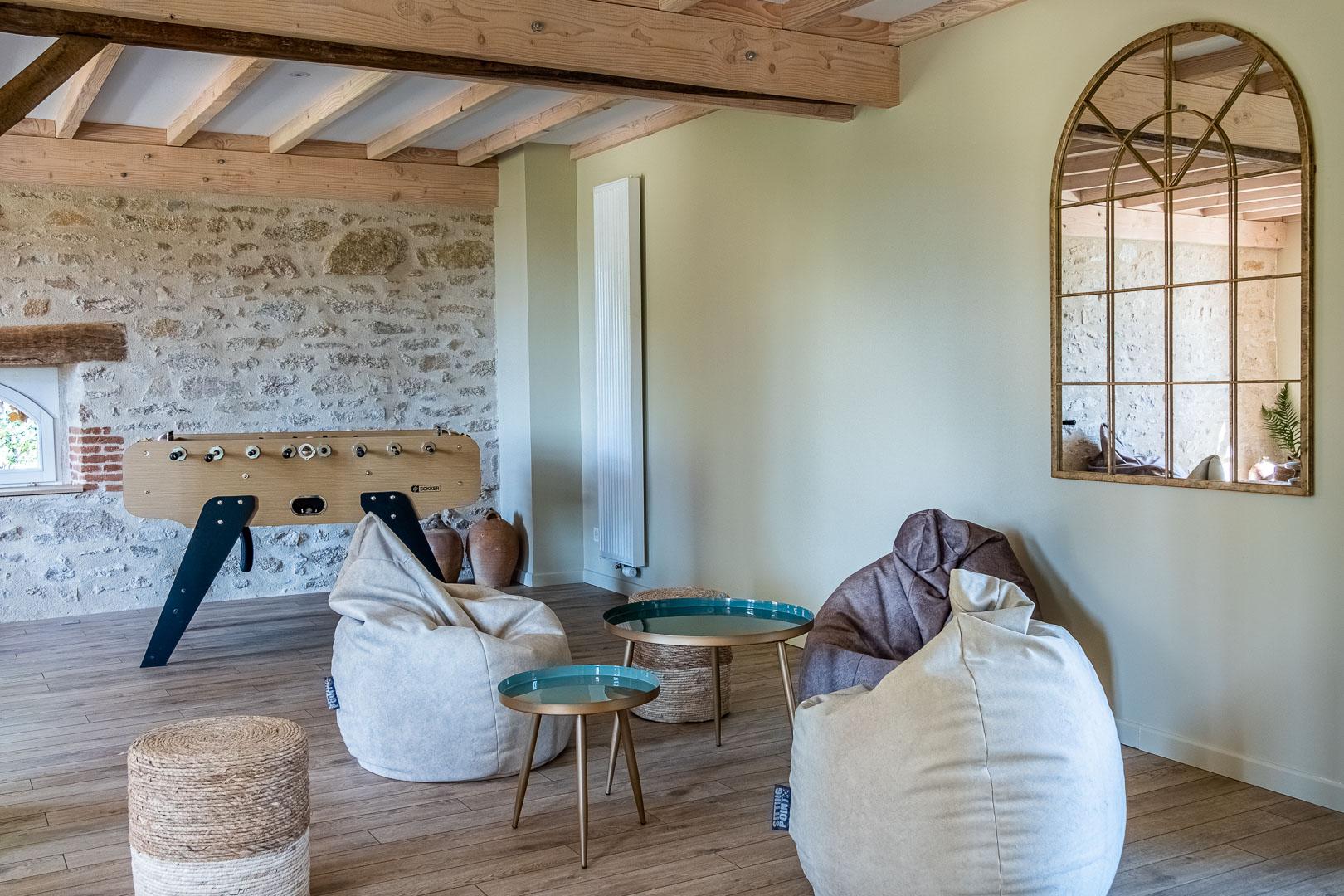 Our comfortable, modular and well-equipped spaces will enable you to organise your event in the most flexible possible way: a large 65m2 reception/meeting room, a second 40m2 room and numerous other areas for sub-groups.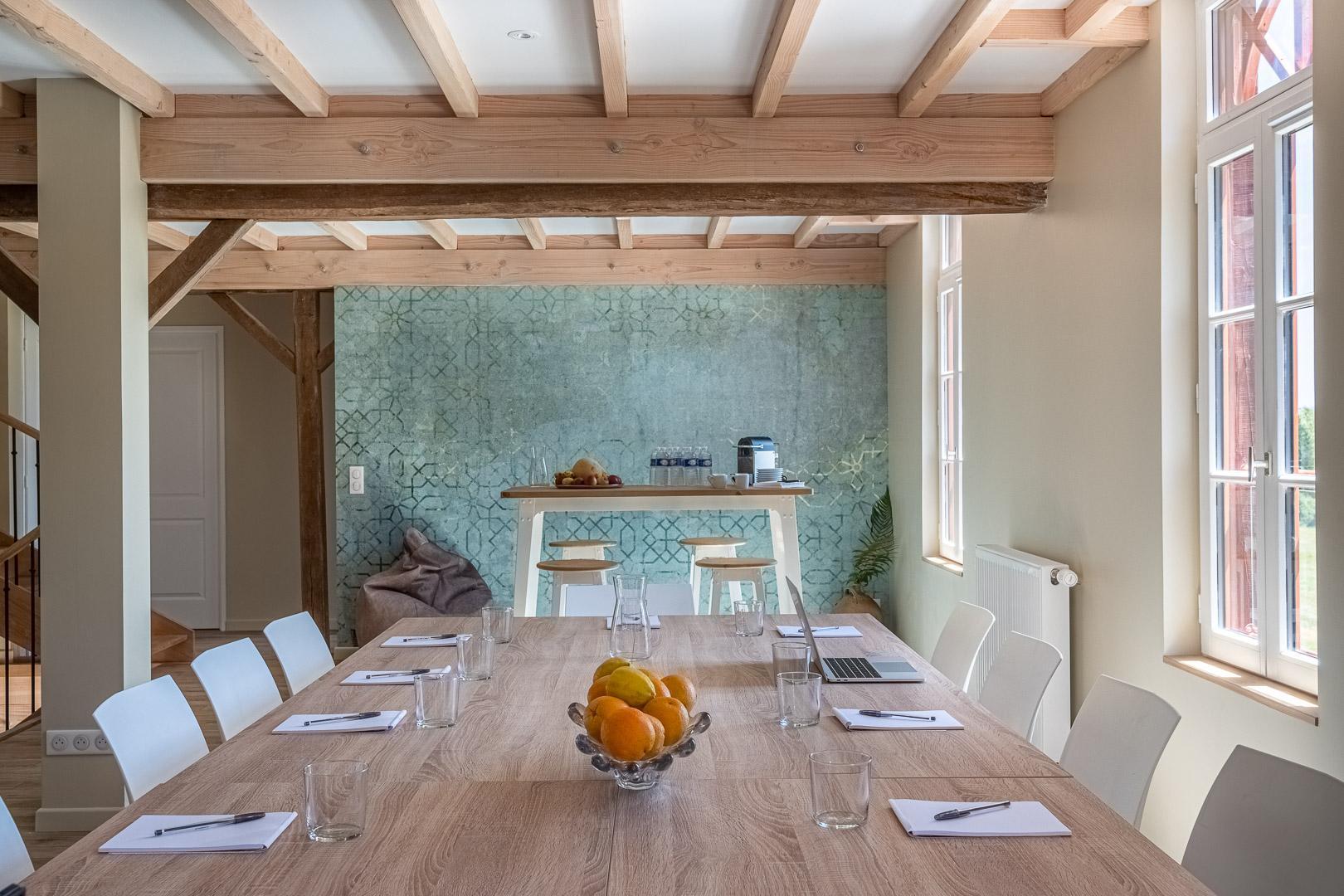 The Domaine du Vignau and its accommodation can be fully privatised, with top-of-the-range equipment to enable you to work in excellent conditions: video projector, screen, flipchart, fibre, etc…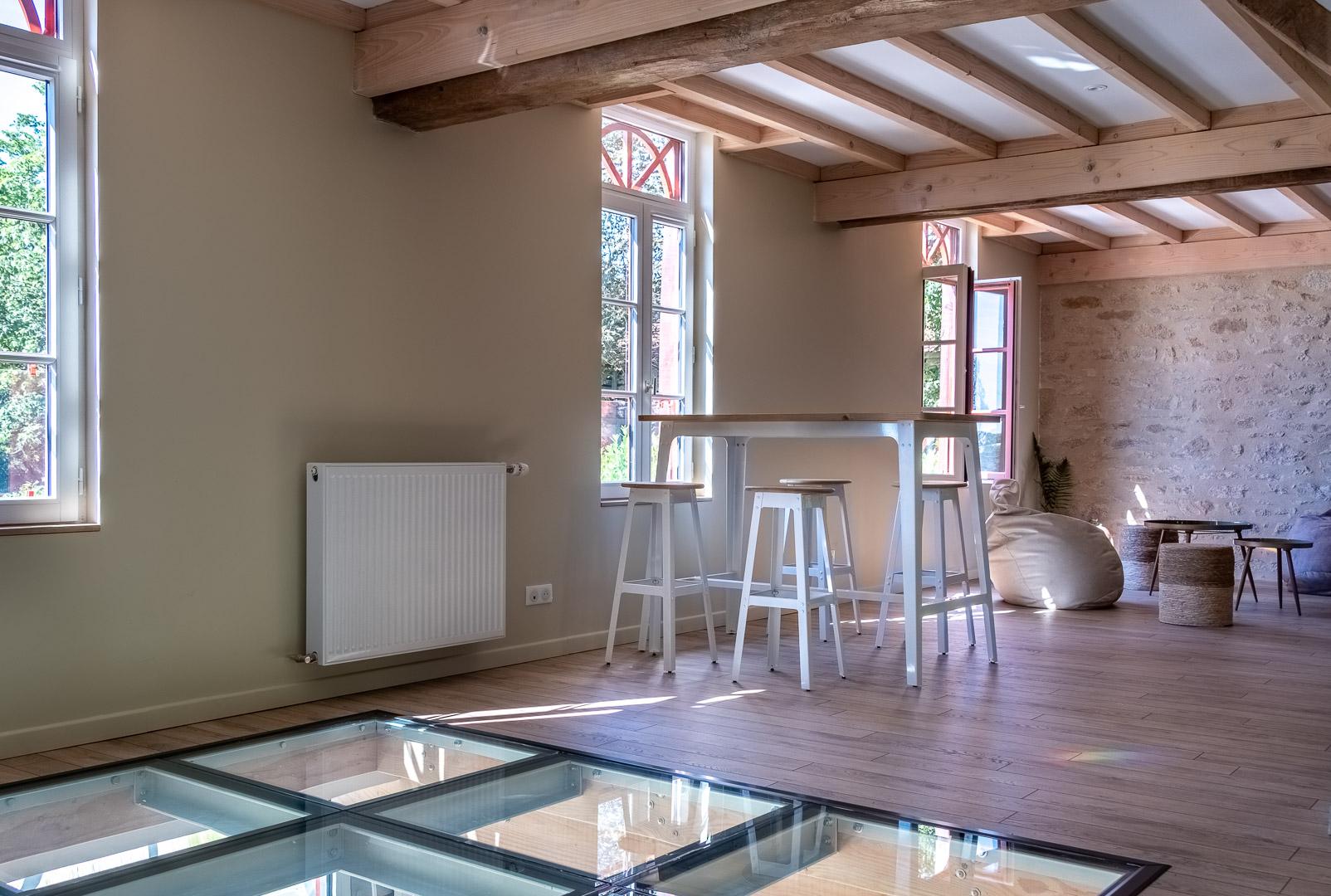 In collaboration with our partners, we can offer you a whole range of services and activities to make your stay as enjoyable as possible. Starting with your meals! Local products, "chef at home", BBQ, outdoor picnic… Ask for the program!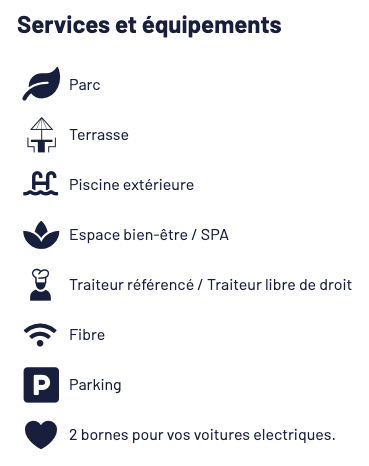 For moments of conviviality, take advantage of one of our beautiful sunny terraces. Some of you might like to work in a relaxing atmosphere in one of our two swimming pools and SPA… or challenge each other to a game of table tennis or table football.  Others, more studious, will prefer to work lying quietly in our living net, 3m above the ground… There's plenty of choice and plenty of space to fall back on. The BBQ should bring everyone together!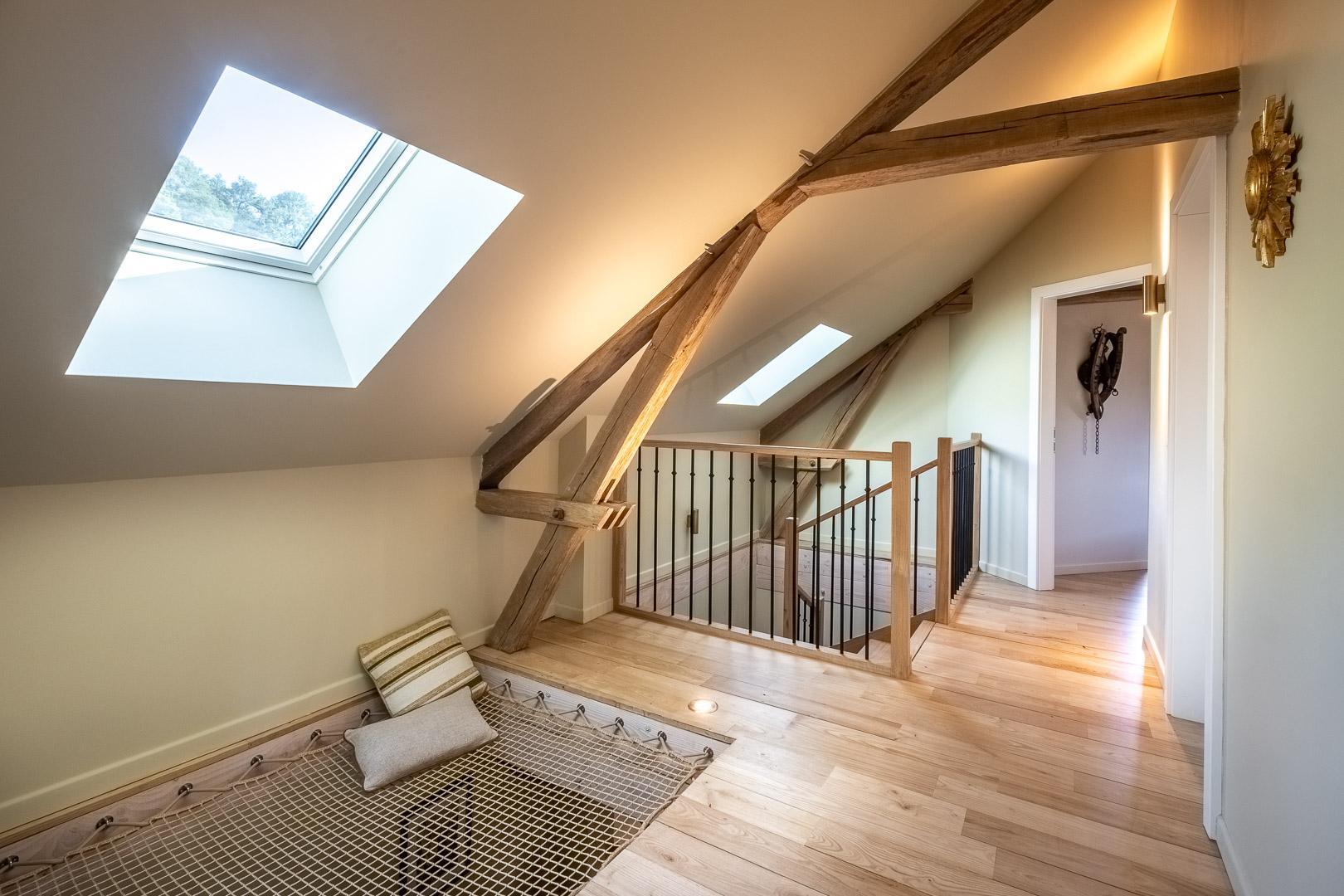 And we'll be delighted to put you in touch with local partners to organise your activities and help you discover our beautiful region (hiking, water sports, mountain biking, etc.). You can sample our local products or discover our exceptional skills, and why not take part in creating your own masterpiece!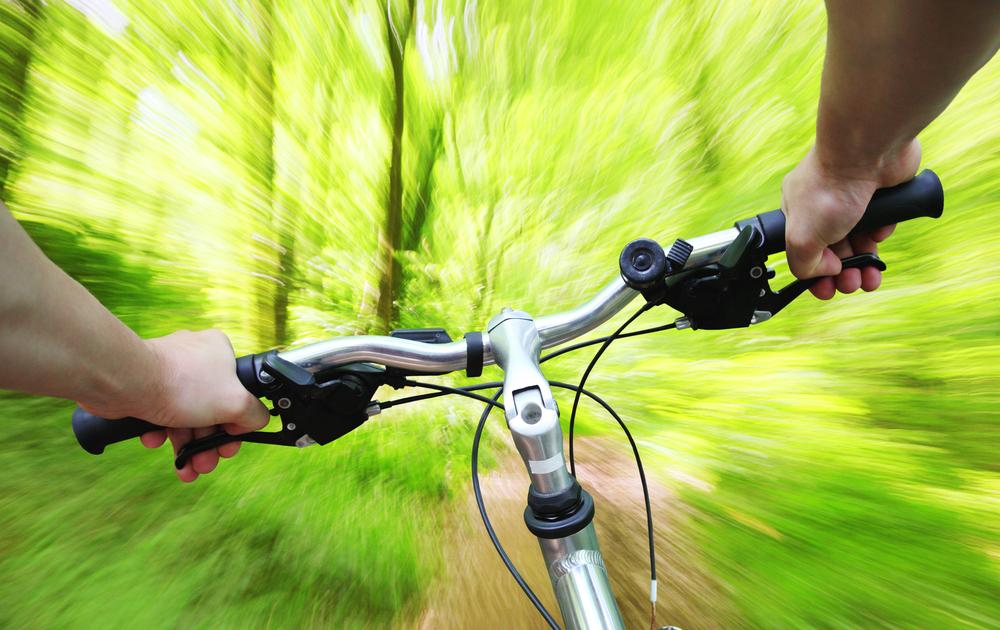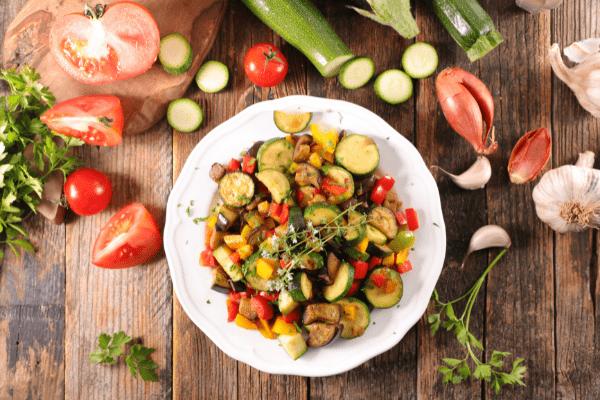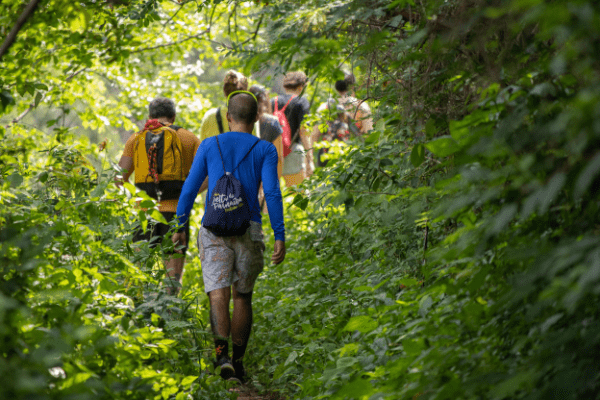 Nos partenaires témoignent

"Looking for a place to call your own, just for you, less than 3 hours from Paris?

This character gîte offers authenticity and uniqueness right in the heart of the Limousin!

The 18th-century manor house and the 4 épis-rated gîtes offer a wonderful surprise: the perfect combination of old-world charm and modern comforts. In the newly renovated orangery, your hosts Angelika and Olivier invite you to spend a unique moment on their estate near Limoges.

In the centre of France, I see this address as the meeting point for your teams, between Nantes, Toulouse, Bordeaux and Tours. The Domaine du Vignau will be an obvious choice for your next sales seminar, training day or team-building seminar.

The friendly atmosphere will make you feel right at home, with the different areas of the estate including the gîte, the main house and the orangery.

A setting overlooking the Monts du Limousin, ideal for working sessions by the pool, for example, or in complete informality from the lounges. The Barbecue awaits you for a warm moment of sharing. And for your teambuilding activities: the Limousin region is full of sporting and nature activities, such as mountain biking and canoeing! For some inspiration, you can also take advantage of the region's excellent industry to visit the workshops of the luxury goods industry!

What makes the difference: a fully green gîte far from the hustle and bustle of everyday life! A privileged setting to be privatised so that you can feel at home: get together in a green setting or organise an off-site meeting with your team.

An authentic seminar that will leave a lasting impression!"

Delphine – Séminaire Collection